The UCSB Diversity, Equity, and Inclusion Office is pleased to announce the appointment of Ben J. Refuerzo as an Associate Vice Chancellor for Diversity, Equity, and Inclusion.
Ben Refuerzo has been an advocate for social justice and anti-racism since his youth. He grew up in the Central Valley of California the child of migrant farm workers. As migrant farm workers, his family moved with the crops, slept in camps, and lived in poverty. This experience formed his schema as he witnessed firsthand how underrepresented members of our communities are often underserved. He was never expected to amount to much. The late 1960's offered a life-altering opportunity when recruiters came to Stockton, California seeking promising underprivileged children who were interested in being considered for a college education.
AVC Refuerzo is First Gen and the only member of his extended family to attend the university. As a teenager, he and his parents marched with Chavez, Iliong and Huerta, a leader of the UFW, in Delano and Sacramento, seeking rights for the farm workers in the Central Valley, further concretizing his commitment to advocacy and working for the underserved.
Ben J. Refuerzo (M.Arch. / Distinguished Professor for Life from ACSA) received both his Bachelor of Arts in Environmental Design and his Master of Architecture Degrees from the University of California at Berkeley, and achieved candidacy for a Doctoral degree in Architecture from the University of Michigan. At Cal Berkeley, he was an early member of C.A.S.A (Chicano Architectural Student Association) and A.A.S.A (Asian Architectural Student Association).
Prior to UCLA (1984-2021), he taught at the University of Michigan and University of Texas. At U.T. Austin he instituted a pilot summer program in architecture for high school students from under-represented communities, a program that he brought to U.C.L.A.'s School of Art and Architecture (JumpStart / F.O.R.M. Academy). Refuerzo has been a visiting professor to Tohoku University, Sendai, Japan (2000-2005) and Tianjin University, China (2006-2019). He has taught a cross-cultural design studio for 20 years with travel to Japan, Hawaii, and China.
During his career at U.C.L.A. Refuerzo has been active in all aspects that relate to issues of Equity Diversity and Inclusion. He taught the longest running "Cross Cultural Studio" (20 years) at Architecture and Urban Design. This studio focused on behavioral issues as design determinants and offered students from different countries to view the world through a different "cultural" lens. As the only ladder rank faculty member in his department from a historically underrepresented group, he has advocated for increased representation of marginalized groups in admissions as well as faculty recruitment and retention.
His research activity has focused on social, cultural, and behavioral factors as design considerations with applied research focusing on the study of design user needs of oppressed or underrepresented populations. Refuerzo has been recognized for his work in architectural design as well as his research work for the underserved receiving numerous awards at the state and national levels. His work has been widely published and he recently co-authored a second book of Innovations in Hospice Architecture.
He served as the inaugural School of Arts & Architecture (S.O. A. A.), Associate Dean of Equity, Diversity & Inclusion from 2014-2020, advocating for systemic changes and bringing many new initiatives to the School. He instituted Departmental DEI Strategic Plans for departments in S.O.A.A., which at the time was only the second school at UCLA to implement this requirement, and brought 2.5-day anti-racism workshops to campus. He was active in all aspects of faculty recruitment for his assigned departments, interviewing all short-listed candidates and using a matrix to evaluate Statements of Contributions to DEI.
Refuerzo is trained in Intergroup Dialogue and Mediation. He is overseeing the DEI Office's Diversity Officers Program and the DEI Best Practices Program. As such, AVC Refuerzo is assisting units with the development and implementation of a Diversity, Equity, and Inclusion Strategic Plan and Best Practice DEI Faculty Searches to increase diversity especially of historically underrepresented people. Additionally, he offers and provides workshops to the Diversity Officers to facilitate Navigating Difficult DEI Discussions; Dinners with Dialogue; Lunches with Conversation; and Anti-Racism Workshops.
We are pleased that Ben Refuerzo has agreed to join our team as of August 1, 2021. I hope that you will join the DEI Office in congratulating Ben Refuerzo on his new appointment.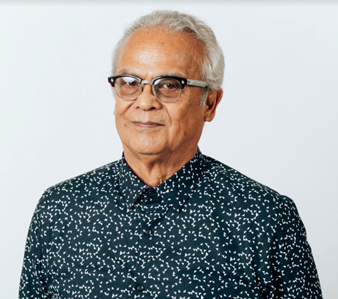 Sincerely,
Belinda Robnett, UCSB VCDEI