The University of California at Santa Barbara is committed to promoting excellence through diversity and inclusiveness. The campus community, in keeping with the academic mission of the University of California to educate its residents, strives to create an environment that is welcoming for all sectors of our state's diverse population and that is conducive to the development of each individual's highest potential. In addition, our campus upholds the principle of equal opportunity for all since equal opportunity fosters the best conditions possible for the enhancement of research, creativity, innovation, and excellence.
UCSB adheres to the University of California Diversity statement which underscores the importance of educating our diverse population.
---
Dear UCSB Community Members:
I am pleased to join the UC Santa Barbara community as the inaugural Vice Chancellor for Diversity, Equity, and Inclusion. I appreciate the vision that Chancellor Yang demonstrates through his ongoing commitment to grow, expand, and support the Office for Diversity, Equity, and Inclusion that reflects his embrace of the core principles that the Office represents.
DIVERSITY, EQUITY, and INCLUSION are more than just words, they are our CORE principles that must guide our vision and, more importantly, our actions. They must serve as pillars for community building. These CORE principles guide how we at UC Santa Barbara must build our teams, cultivate our leaders and create an organizational culture that values diversity, equity, inclusion, and social justice as the building blocks of excellence.
During my first days on the job, I have met many administrators, faculty, staff, and students who are equally committed to these principles. You have been working tirelessly, and I am humbled by your efforts and accomplishments. I am also appreciative of the groundwork laid by my predecessor, DEI Associate Vice Chancellor, Maria Herrera Sobek.
In 2015, UCSB became the first member of the Association of American Universities to be designated as a Hispanic-Serving Institution, and we are also an Asian American Native American Pacific Islander-Serving Institution, both designated by the U.S. Department of Education. My vision is to build a truly diverse and inclusive campus that fosters an environment where each member is empowered to bring their unique differences, points of view, and contributions to the University; where they will experience acceptance, respect, inclusion and the support needed to achieve their full academic, personal, and professional potential.
Please take a moment to read my full letter of introduction
I look forward to working with you to further promote a culture that fosters a sense of belonging for ALL members of the UCSB community.
Sincerely,
Belinda Robnett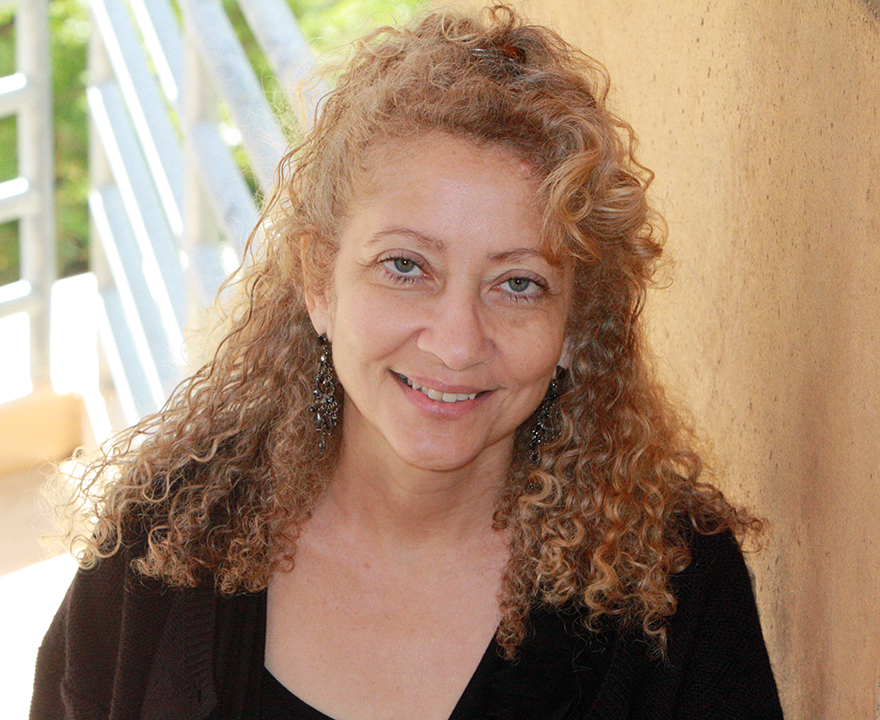 Belinda Robnett
Vice Chancellor for Diversity, Equity, and Inclusion
Professor of Sociology
belindarobnett@ucsb.edu
(805) 893-2554
4121 Cheadle Hall
Upcoming Events
Latest Communications to Campus
Location: Santa Barbara, CA

Undergraduate enrollment: 22,601

Student-to-faculty ratio: 22:1

Acceptance rate: 32%

Graduation rate: 82%

Six-year median earnings: $55,300

Two-year employment rate: 91%
UC Santa Barbara is a dream school for many because of its proximity to some of the finest beaches in Southern California and in the country, but it's also a school with a long record of striving for diversity — in fact, the entire UC network can say the same. Like SoCal itself, UC Santa Barbara is home to a prominent Hispanic community spread across the faculty, staff, and student body. In 2015 it became the fourth UC campus and the first member of the American Association of Universities to be named a Hispanic-Serving Institution.
The DEI Office wishes to acknowledge the traditional custodians of this place and all land upon which the University is located, and pay our respects to the Chumash Elders past, present and future for they hold the memories, the traditions, and the culture of this area.