"We are now faced with the fact that tomorrow is today. We are confronted with the fierce urgency of now. In this unfolding conundrum of life and history, there 'is' such a thing as being too late. This is no time for apathy or complacency. This is a time for vigorous and positive action."
Martin Luther King Jr.
Following a national search, UC Santa Barbara successfully hired our inaugural Vice Chancellor for Diversity, Equity and Inclusion. On September 1, 2021, Vice Chancellor Robnett joined our highly successful public research university that is committed to principles of diversity, equity and inclusion at a moment of great opportunity to make a lasting impact on our campus. She is assisting our campus in reinvigorating and restructuring our many ongoing efforts and initiatives around diversity, equity and inclusion.
Ranked #14 among public universities for "Best Ethnic Diversity" by US News & World
College Access Index published by NYT ranked the campus #2 for its commitment to economic diversity
Chronicle of Higher Education recognized UCSB for having hired faculty with the greatest diversity among tenure-track on the instructional staff for fall 2015 (reported on April 2017)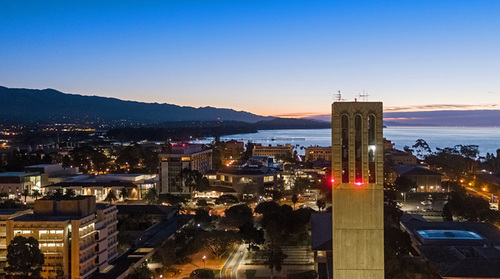 As part of our longstanding commitment to diversity, equity and inclusion, we have incorporated these values into our efforts across campus which include:
Academic Affairs and the Office of the Executive Vice Chancellor
Faculty Equity Advisors
Graduate Division
The Office of Educational Partnerships
Student Affairs
Equal Opporunity & Discrimination Prevention Office
Title IX & Sexual Harassment Policy Compliance Office